These are the 5 best study spots on campus
Photo via OSU's Website
Midterms, exams, and projects galore! With exam season getting closer every day, it's important for students to know the best study spots near campus. Luckily, The Ohio State University has a ton of cool study spots for all different types of students: from loud and busy to quiet and secluded, there's a study spot perfect for everyone's studying style.
Thompson Library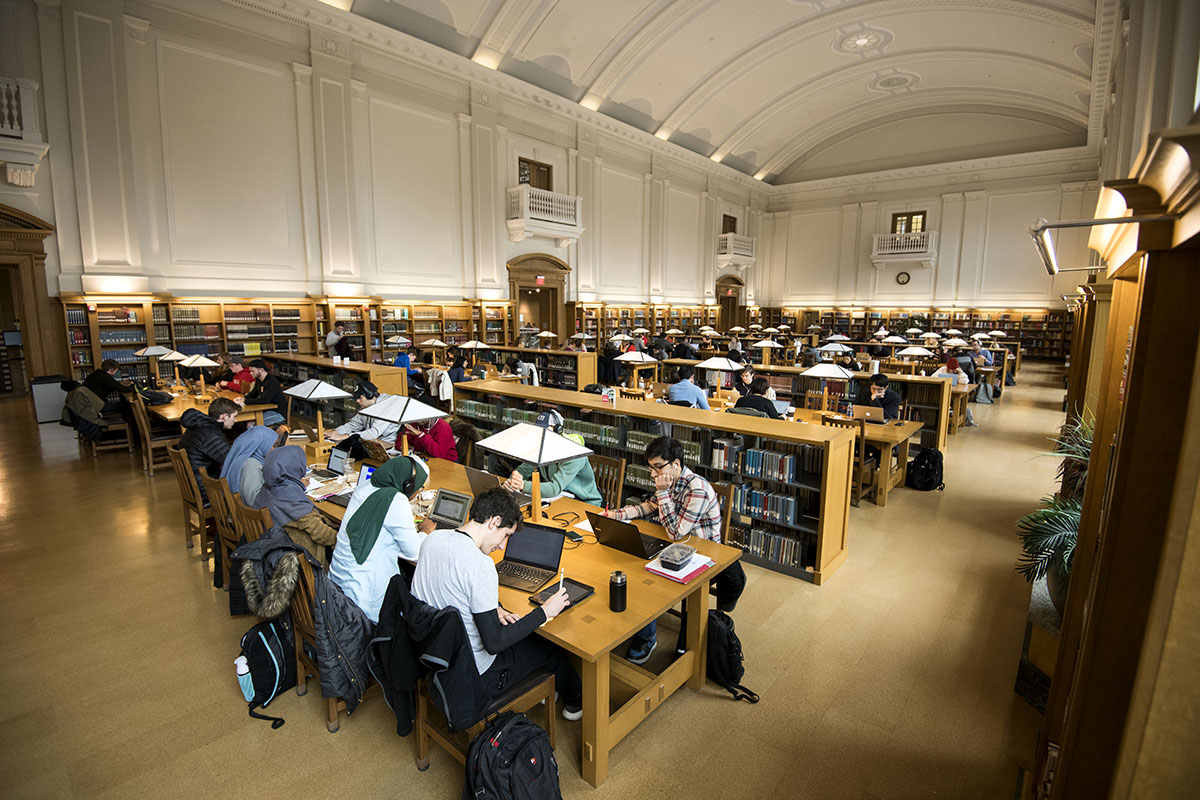 Built in 1912, Thompson Library is a classic and dependable choice. Thompson is the main library on campus and has a gorgeous view of the oval to comfort you while you're studying. It has eleven floors, and similar to many libraries, it gets quieter the further you go up. One plus about this library is the Berry Cafe, which is on the first floor of Thompson, and their Buckeye lattes will help fuel your study sessions, no matter the time of day.
Orton Hall
The home of Geology at OSU, Orton Hall is a peaceful and grounding environment that's filled with dark academica architecture. It also has a "secret desk," which offers encouraging notes from previous students to help with academic endeavors. Studying at Orton Hall allows students to romanticize the college experience and learn in a beautiful and quiet environment.
BROUGHT TO YOU BY
Knowlton Hall
For students living on North Campus, The Architecture Library is the perfect spot to study in a modern environment. Home to KSA Cafe, Knowlton has yummy bites and hot drinks to help you focus on your homework. Knowlton also has a beautiful rooftop garden for students to relax in whenever their brain needs a study break, reminding us that mental health matters, too.
Kuhn Honors and Scholars House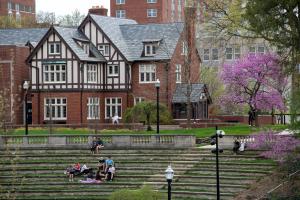 Right off of Mirror Lake, the Kuhn Honors and Scholars House is the perfect place to cozy up and write that paper you've been putting off. It was originally a residence for the university presidents but now is used as a homey study spot, complete with a fireplace. It's definitely a very warm and welcoming place to get some work done.
Ohio Union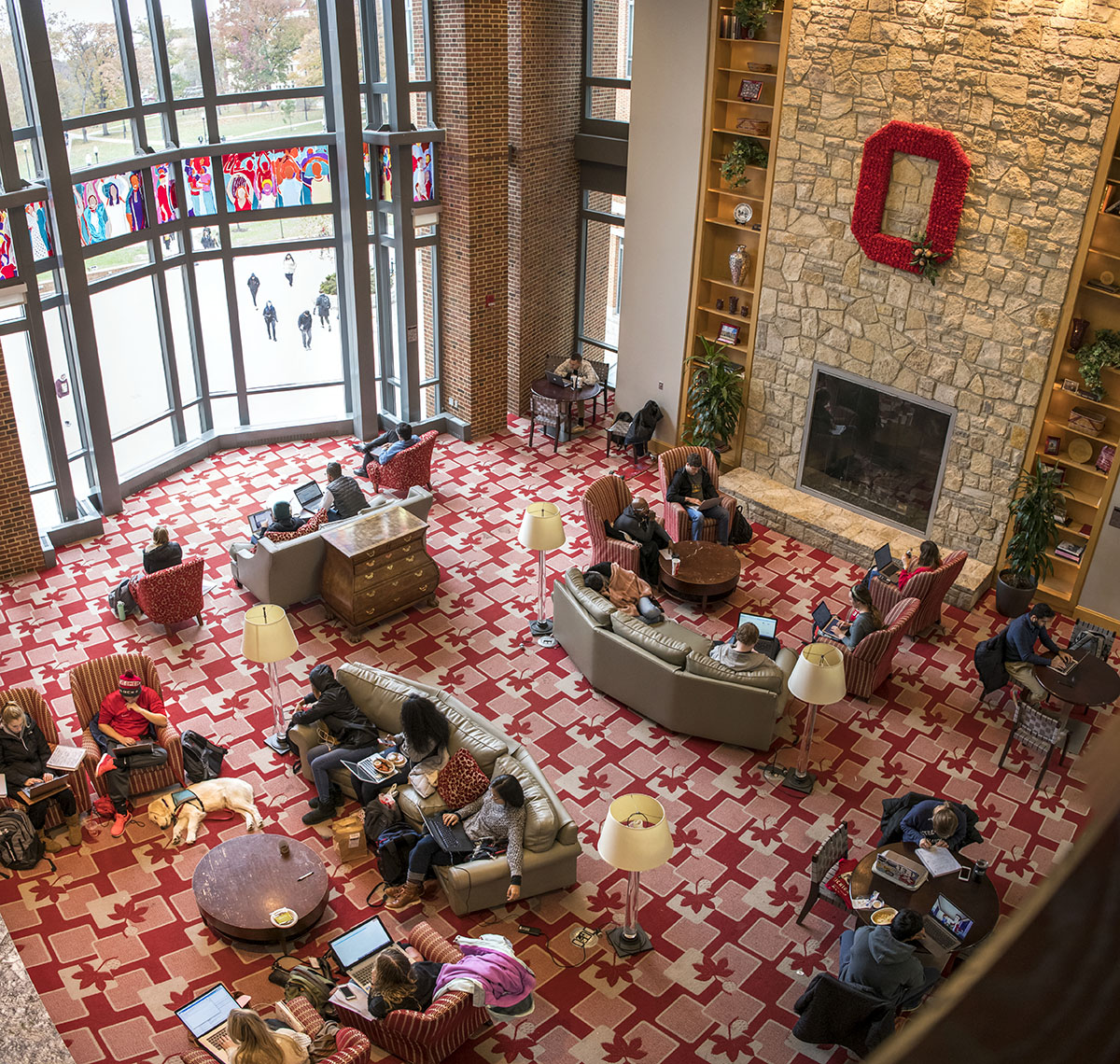 Always bustling with events and people, the Ohio Union is a convenient and busy spot for studying. With multiple lounges and the Keith B. Key Center, no matter how big the Ohio Union feels, there are always spots that feel a bit more secluded for studying. The KBK center has multiple coaches and a fireplace that helps students relax while staying productive. There are also a variety of food options at the Union which help students remember to eat while stressing about a midterm.
Hopefully these options help you find a new place to get focused, all the while taking care of your mental health. This exam season, remember to stay positive, and don't forget to fuel your mind and body so you can reach your full potential.